Home | Supplements | eBooks | DVDs | Articles | Forum

Featured Diet
Weight Loss Product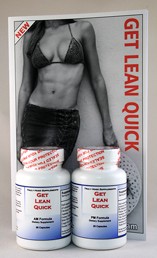 Buy Get Lean Quick
14 Day Fat Loss Click here!
---
[Submit to forum] [Back to The Truly Huge Home Page]
---
FREE WEEKLY FITNESS TIPS NEWSLETTER
Fitness, Diet and Weight Loss weekly e-mail tips,
stay informed and stay motivated, join today!

Sign up free by sending an e-mail to
newsletter@trulyhuge.com
Re: Losing Body Fat
Posted by: Mars (
mars@box.net.au
)
I have found that high intensity long duration cardio training has helped me to strip off body fat. 20 minutes on the stationary bike at 3 quarter pace really makes a difference than riding it at half pace...Just burning off more calories than you take in is the answer...Also if you have 5 small meals a day instead of 3 big ones your energy levels stay constant. Also if you shorten rest periods between sets and keep the reps high in the 15 to 20 range you will get more toned and defined.
Hope this answers/helps.
[Natural Bodybuilding Forum] [Bodybuilding Supplement Forum] [Weightlifting Forum] [Bodybuilding Message Board]
[Powerlifting Forum] [Bodybuilding Discussion Forum] [Bodybuilder Forum] [Teen Bodybuilding Forum]
[Muscle Growth Forum] [Weight Loss Forum] [Workout Forum] [Health and Fitness Forum]
---
Please Click On Our Sponsors


---