Home | Supplements | eBooks | DVDs | Articles | Forum

Featured Diet
Weight Loss Product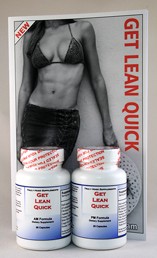 Buy Get Lean Quick
14 Day Fat Loss Click here!
---
[Submit to forum] [Back to The Truly Huge Home Page]
---
FREE WEEKLY FITNESS TIPS NEWSLETTER
Fitness, Diet and Weight Loss weekly e-mail tips,
stay informed and stay motivated, join today!

Sign up free by sending an e-mail to
newsletter@trulyhuge.com
Weight Loss Advice
Posted by: Paul (
gerardoxc@yahoo.com
im 17, 5'11 and i wiegh 207lbs.so a few years ago i joined my schools cross country team thinking that the cardio would help me lose wieght. i didnt lose an pound but i did get alot faster, what im really looking for is how to get rid of the inches but keep my wieght up with out using creatine, or any of that stuff. thank you in advance for your response.
[Natural Bodybuilding Forum] [Bodybuilding Supplement Forum] [Weightlifting Forum] [Bodybuilding Message Board]
[Powerlifting Forum] [Bodybuilding Discussion Forum] [Bodybuilder Forum] [Teen Bodybuilding Forum]
[Muscle Growth Forum] [Weight Loss Forum] [Workout Forum] [Health and Fitness Forum]
---
Please Click On Our Sponsors


---