Home | Supplements | eBooks | DVDs | Articles | Forum

Featured Diet
Weight Loss Product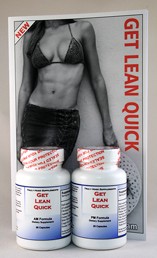 Buy Get Lean Quick
14 Day Fat Loss Click here!
---
[Submit to forum] [Back to The Truly Huge Home Page]
---
FREE WEEKLY FITNESS TIPS NEWSLETTER
Fitness, Diet and Weight Loss weekly e-mail tips,
stay informed and stay motivated, join today!

Sign up free by sending an e-mail to
newsletter@trulyhuge.com
Need Help With Losing Weight And Building Muscle
Posted by: Naveen(
ns3@azdeq.gov
Hi Folks this looks like a great forum for a 35 year old workout newbie. I am 5'11" and have recently (over the last few months) began a calorie counting diet in order to reduce my weight which was at 185. I have through this calorie restriction come down to 173. I have started adding wieghtlifting to my workout routine to build some muclse as well as just lose fat. My big question is how do I balance my bodys need for calories because of lifting and my calorie restrcited diet? My current calorie restricted diet call for 1800 total calories in order for me to lose pound a week. Now that I am lifting I want to make sure I am not to restrictive. I think I need to get to 160 in order to be at my ideal BMI. My body is about a medium build but currently I still have a pot belly which I want to dispose of so I can start hanging at the pool with my shirt off rather then on!
Re: Losing Weight And Building Muscle
[Natural Bodybuilding Forum] [Bodybuilding Supplement Forum] [Weightlifting Forum] [Bodybuilding Message Board]
[Powerlifting Forum] [Bodybuilding Discussion Forum] [Bodybuilder Forum] [Teen Bodybuilding Forum]
[Muscle Growth Forum] [Weight Loss Forum] [Workout Forum] [Health and Fitness Forum]
---
Please Click On Our Sponsors


---