Home | Supplements | eBooks | DVDs | Articles | Forum

Ray Mentzer Bodybuilder
Click Here To Get A Free High Intensity Training eBook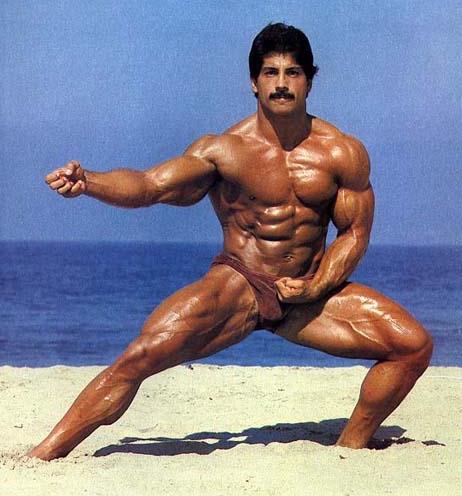 Ray Mentzer
Ray Mentzer Biography
The Ray Mentzer bodybuilding biography is one of the sadder ones in the history of the sport. He was always in the shadow of his more famous brother, bodybuilding legend Mike Mentzer, despite the fact that Ray was an excellent champion in his own right with a competitive physique that did help him capture various titles. And even grimmer component of Ray Mentzer's life was the fact that he died tragically only two days after the unexpected death of his famous brother. Many have felt that steroids had contributed to the deaths of both brothers but this truly is speculation. Rather than wallow in the dark aspects of Ray's death, it would be better to look towards his interesting life instead.
Ray Mentzer was born on August 2, 1953 and developed a love and passion for bodybuilding at a very young age. At only 23, he captured both the Junior Mr. America title and the IFBB Mr. America championship. In 1978, he would win the IFBB Mr. USA title and then the AAU Mr. America competition in 1979. Part of the reason for his success was he prescribed to his brother's concept of heavy duty training which involved very high intensity 45 minute workout sessions.
Ray retired from active competition in 1982 and started training other champions. He also launched a popular rehabilitation clinic in the Southern California region.
Did Ray Mentzer Take Steroids
In 1983, he continued to train and ended growing to 250lbs on his very small frame. He would also become a bodybuilding legend for his 20+ inch arms and the ability to squat in excess of 900lbs for 2 repetitions. Eventually, the Ray Mentzer bodybuilding training sessions led to him bulking up to a shocking 275lbs. This was considered such an outrageous weight for a small man that it fueled rumors of significant steroid use although, quite honestly, no one knows for sure and to speculate without definitive facts would be unfair to his memory.
Ray Mentzer Cause of Death
Sadly, Ray Mentzer would contract Berger's Disease which would lead to kidney problems that contributed to his passing. He dies on June 12, 2001 which was only two days after the passing of his legendary brother.
If you have any questions about Ray Mentzer's training, diet, etc. please email me info@trulyhuge.com or call me at 1-503-648-1898
Click Here To Get A Free High Intensity Training eBook