Home | Supplements | eBooks | DVDs | Articles | Forum

Recipe Software Review
Top Rated Product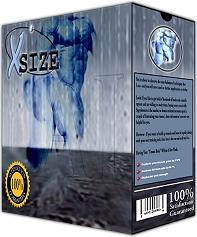 X-Size Fitness Diet and Nutrition Software
Article care of personaldatatechnologies.com
Analyze Any Recipe's Nutritional Content
Just like you can analyze the nutritional content of a meal by totalling the foods you ate, FitBody also analyzes the nutritional content of a recipe by the ingredients. By entering the ingredients and the number of servings you can profile the per serving nutrition of any recipe.
Each recipe is automatically analyzed for basic nutrition such as calories, fat, carbohydrates and protein as well as all vitamins, minerals, amino acids and fatty acids. As each food in FitBody can store information on 130 different nutrients, each of those nutrients are included whenever you create a recipe.
What good is a recipe if you can't track it?
Every recipe placed into FitBody is also added to the food database so you can add and track it in your meals. This allows you to include home made cooking in meal analysis without adding each of the ingredients to your meal plan everytime you eat one of your recipes. This alone saves you an incredible amount of time and provides you with excellent information about the nutritional value of your meals.
Recipes, like everything else, sometimes change
Creating a great recipe often take time to perfect and you may go back and make adjustments from time to time. A bit more salt, cut down on the oil, whatever it takes to make it taste a bit better or taste the same with better nutrition. You, and only you, can edit any recipe you create in FitBody and update the food database with the new nutrition information.
Hey, that's great, but I'm looking for recipes...
Every recipe that is entered into FitBody is shared with all of the other FitBody users. That means that your copy of FitBody will update with all of the recipes that other users have added. Of course, in order to receive you also must give so adding recipes to the community is strongly encouraged.
The FitBody Difference

Each recipe can be described by name, overview and preparation method. You are automatically entered as the source of the recipe.
By entering the number of servings, FitBody is able to break down the nutritional content of the recipe on a per serving basis. And if you want to print out the nutrition label to put on your recipe you can do that too!
There is no limit to the amount of preparation instructions that you include but as other users will be making your recipes we encourage all users to keep their instructions clear and concise. Just like what you would find in a cookbook.
Each ingredient can be added, modified and/or removed from your recipe as needed. And when you're done the entire recipe is automatically added to FitBody's food database so you can track the recipe in your next meal.
By the way, this is my Grandma's Peanut butter cookie recipe and I know when I made it the other night I ate more than my recommended daily allowance. Good thing I had it all in FitBody so I could adjust my next day's meals!

Download Your Free FitBody Recipe Software when you buy
Muscle Express!
Click Here For More Software and Reviews